The over aching question that guides our ministry is "Who is my neighbor"?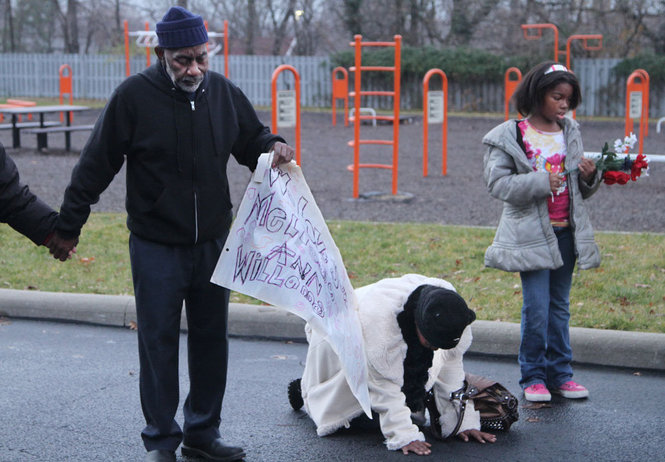 Throughout scripture we are called to compassionately extend care to the hurting, including those who are poor, oppressed or those who are facing crises. In doing so, we honor God and we imitate Jesus Christ, God Incarnate, who comes alongside us in our poverty and need. Not only then, do we participate in periodic global relief projects, but we also share our skills, time, finances and connections in ongoing, relational ministry with those in need in our church and our community.
As believers, we recognize that all our resources, our time, our gifts, abilities, our material/financial assets, even our physical bodies, are not our own. We are our brother's keeper.
Affirmation of Faith
We believe...
the Bible to be the divinely inspired Word of God and is a perfect treasure of heavenly instruction.
Scripture teaches us that there is only on true and living God known as the Trinity (God, Jesus Christ and the Holy Spirit) which are one.
that salvation is given to sinners, who believe through faith, that by God's grace, His Son sacrificed His life through death and resurrection.
that the Bible teaches us that man was created in holiness and that God expects mankind to live holy.
that the Trinity has promised a heavenly place for those who have committed their lives to Him and live by the Supreme standard by which all human conduct, creeds and opinions will be tried.
the Lord Himself will descend from heaven with a shout, with the voice of the archangel, and with the trump of God and the dead in Christ will rise first and then we which are alive and remain will be taken up together with them in the clouds to meet the Lord in the air.
that for eternity we will reign with Christ forever.
Intercessory Prayer Warriors
We believe in the power of intercessory prayer. The Bible teaches us that man ought to always pray. In our ministry we pray for the concerns and need of others throughout the day. If you have a prayer request and would like to be added to our prayer list leave your request in the comments section of the contact us form.
Ever Changing Educational Centers
Housed in the church is an independent educational center. The center provides educational programs such as child care, preschool, before and after school activities, as well as GED tutoring and Adult education. Our childcare, preschool, before and after school hours are 6:00 am to 6:00 pm. Adult education classes are offered in the evening hours.

County vouchers are accepted and welcomed.
216-761-2500
everchangingeducationcenters.com
The following educational opportunities are available to you and your family:
Creative Curriculum

On-call nurse

Variety of educational activities

Technology

Homework assistance

One of one tutoring

Safe environment

Caring staff
--
Community Testimonials "Our church is different from any church I have been a part of. At this church we show the love of God in words, actions and time". Paul E.
" The garden is very nice. I thought it would never grow and now look at it. The garden inspires me. " Robert S.
"The church is growing with more people from the community. The church is growing stronger together. We have good service and are working in unity as a Christian family" Luvelle C.
"Lunches are available to the community. I think it's a good program". Corrine O.
"It's a pleasure to serve meals to the community. I enjoy the interaction" Patricia W